Customers Feedback

Hi Folks,
I just wanted to drop by after receiving my foundry kit to say thank you very much. Everything was top notch, all the way from product design, to materials, to assembly, and shipment. Please pass on my thanks to all of the team for doing a wonderful job!!!!!
Many Thanks,
Keep up the Great Work!!!!
Lee Manseau

Ok. I tried it out and it was great. Very cool experience with family and friends. Was priceless. I was nervous when received but was just what I was looking for. My 11 year old had a great time. Thank you for this experience!!!!!! If anyone is ever in doubt, just give them my email and I will give a great review.

Coby Bain- Mooresville,In.


I have bought two of your cowboy furnaces, excellent by the way. I can warmly recommend your cowboy-furnace as suitable for all those who are curious to explore the wonderful world of alchemy, experimental reconstruction of the work according to the dry path, in the footsteps of modern authorities as Fulcanelli, Pierre Dujols and Eugène Canseliet.

Cheers,
Christer Boke-Sweden

I'd like to say thank you for everything. I was worried spending that kind of money over the Internet to a company I'd never actually seen however you guys provided everything I expected and some. I couldn't be anymore happy with the timely delivery. You guys are outstanding.
Michael Hinken-SCHOFIELD, WI

Hi,
The furnace is working nicely and I'm getting really good casts in
brass now so thanks very much for a great product.
Dwyer Rooney- Warrington, United Kingdom

Hi my name is Ryan.
I purchased one of your burners last year and it arrived to me in Australia quite promptly.
Recently I have been able to get my home foundry fully operational, and I have to say that Im extermely impressed with the performance of your burner.
So far Ive melted Aluminium and Yellow Brass in my furnace using a steel crucible and each time the burner has been easy to light and quite energy efficient in terms of kg of gas used per kg of metal melted.I had no problems with attatchment at all.
Thank again to you both for your great product and excellent customer service.
Ryan Trim
Adelaide
South Australia

I thought you would be interested to know that we have fired all our overseas foundries and are now producing all our brass castings here. Your little furnace is going to work hard from now on.We are just starting an addition almost doubling the size of our building so we will have more working room.
I just retired the chipped fire clay crucible you gave me. I estimate it had well over 300, 1700F+ brass heats on it. Pretty impressive I think.
Bill Shayler - Ravenna, OH.
Hi Steve. Hey, fired up my furnace and melted my first batch of copper last night, freakin awesome!!!! I have to admit I was very nervous and a little bit scared. Molten copper wow thats hot. LOL. Anyway I did it and am still fully intact and burn free. It was mainly a test run.
Travis Gardner Yakima,WA

You guys are awesome! I love my furnace. I spent the day rendering scrap, sweepings and sanding waste from my silver scrap bucket. I did three melts total and have already recovered 25+ ounces. I am very excited. I'm almost ready to purchase another one, I love this one so much.
Jimmy Smith Gore, VA.

I got the furnace and crucible on Saturday. Gave it a try on Sunday. I had never done anything like this before, but with your site and videos online it was much easier than I expected. I liked the propane burner that doesn't need a blower like some of the others I had seen.
I did a lost-wax casting of a simple part. It came out exactly like the wax model I made and encased in plaster. I used aluminum.
Doug Max, Seminole, FL

I would like to say, the Furnace far exceeds what I expected. I am so glad I found you and Donna. It would have cost me more for the material than you charged for your kit. Not to mention I now have a professional looking furnace. THANKS!
Gary McGowan, Northwood, NH
Hi Donna,
Just want to tell you that I have received the furnace and I am very happy with it! Easy to use and functional. Affordable.

Best regards,
Christer Böke, Sweden

Hi Donna and Steve,
Today I received your kit and sand. The first two little test runs with
aluminum confirmed it: It is just that simple as in your demonstration
video!
Be careful not to miss the main message of this wonderful site: The
method is simple - the results not! You can get quality castings very
fast. Inspector 12 does a fine job!
K. Pfeifer, Germany

Hello guys just had to tell you , i got home today to find your Burner and
reg had arrived , i went straight out to the garage and fired her up . your
right it roared like a jet , with a fantastic flame and great control with
the reg , melted a couple of ounces of sterling in seconds flat.
Thank you once again
for you great Burner and prompt service.
All the best-
Jeff Williams, Australia


Hi
I got it and everything was even better than expected. You guys sure deliver! Fired everything up last night and it ran perfectly, I am already in love with the sound of my new foundry.
My first attempt at creating a mold was a solid success thanks to your terrific instructions and quality products. The melt went great and was very fast, and my first casting turned out great! I am already building a bigger flask.
Thanks for making this possible. An incredible product, and a very satisfied and happy customer!
Brent J. Reed, Rigby, Id
We are so happy with our new foundry! It works superbly! So much better than our stinky, smoky, dirty oil burner. And so much faster! We love it!
Thanks!
Tracy Paine Garfield, Wa.


Thanks for your past advice, things are working well. I am casting 6 buckels
at a time and getting like a lost wax finish, fantastic. I am using silicon bronze.
The castings are most of the time fantastic. I am very happy. Your a Legend.
Thanks regards Andrew Borg, Australia.

I put it together when I got home from work today and it took way less then an hour from when I started until I was pouring aluminum. Thanks for a good product.
Brad Emery, Decatur, IL

Hello,
I have used the furnace, and it works great!! I had a good run the very first time - fired it up, put some aluminum in, and molded up a pattern while it melted. Poured the mold, all within a half hour. Very Nice!!
Thanks, Glen
Paquette
. Chicopee, Ma
Hello,
Just wanted to let you know I got my order and there's not a brass candlestick left in the house!! The furnace is amazingly efficient even compared to those with fans and I appreciate the quality construction.
Again thanks and I'll be sending pics you can certainly use.
Thanks, Ron Hall Gravette, Ar

It is unbelievable, but we are still on the first tank... Your furnace
is incredibly efficient. First I thought that the burner unit didn't look like much..Till the beastie started to roar. Haha...
Thanks, Rainer

Dear Castingcowboy,
I have used this foundry for years and have wonderful results no matter if I am pouring aluminum or brass. Aluminum is a breeze and brass is also easy. I Have started my own business using this foundry. I can't thank you enough for giving me this opportunity...thank you...thank you...thank you..
Rick rammfg.biz.....
Tutto Ok ! Grazie.
Luigi Festoni
Brescia, Italy
Donna & Steve,
Your introductory course in foundry practice helped me with the anxiety I was experiencing handling molten metal. Great to have good people offer affordable services & products.
Thank you for what you do... plus some! Stephen
Upshot-studios 3117 E.Glass Ave.#4 Spokane WA
Hi Steve and company,
Just wanted to thank you for providing the complete foundry on Ebay. I am very happy with my purchase, and I just made my first cast last week.
I spent a lot of time researching how much it would cost to get set up, and you are by far the cheapest and best kit available anywhere. It is obvious you have put a great deal of thought into the furnace, and all the bits and pieces you provide with the kit.The nice part was I was up and running without having to run around and buy a bunch of supporting items.
Again, thanks for enabling this new hobby of mine.
This is so fun. Best regards, Mike Mcmurrain Marion, SC.
Video of my first pour: (with sound)
I just used the Model L furnace. It's fantastic! It was very easy to assemble. It takes a little while to melt the aluminum, but then it pours very easily! Thank you allowing me to purchase such a well made creation!!!!!!!!!!!
Jimmy McGarry San Carlos, Ca.

I was just browsing Ebay and I wanted to say thank you for the kit I bought from you probably a year ago! I have the original furnace, tools and crucibles and just this mothers day I made a Brass flower decorated heart for my mother. Still melting my stuff in Tampa, Fl Thanks Trustingbuy
I happen to be very interested in getting started in Sand Casting to replicate a special particular object i have come across. Out of all the websites I have found yours has been the most helpful with How To's, loads of Pictures and Information upon Information. I would just like to say thank you for sharing your knowledge with the world as me and many more people out there are greatly appreciative of the efforts you have put in to your website. I now feel that I know enough to begin making my own Sand Cast Moulds.
Thank you so very much for all the information you have shared with world, without it I would not know where to start.
Regards, Simon-Australia



Donna, Steve
Thank you for the quick service, and thank you for a high quality
product at a very reasonable price. I am impressed with your attention to detail.
John O"Brien- Gilson, Il

I just wanted to let you know that I was completely
successful at my first attempt at sand casting - with
large thanks to all to you!

I used the Model S furnace and Molding kit recently
received, casting the included emblem in aluminum. No
problems, no hiccups, thanks to your excellent
instructions.
Danny Stone, Folsom, CA
I'd expected the equipment to do my own brass casting would either be very expensive or difficult to learn to make. Now you guys have definitely made my day showing me that this is so far from the truth it's amazing. I have a small business making Roman reproductions for reenactors, etc., and given how much they cast their pieces, being able to do so myself will open up a world of opportunity for me not just in what I can offer (that until now I had to mill from stock), I'm MOST impressed both with the pieces you show and the incredibly helpful how-tos you offer
Matt. Canada
I received your beautifull foundry today and was surprised how quickly it arrived. It has been a while since I produced a casting as my home made furnace was really getting old and inefficient. I think your product is inexpensive considering how many things are in the pack and the expertise which created them. I feel inspired again.
Thank you. with kind regards,
Nick Cordall. Cedar Creek Queensland, Australia


My wife and I poured metal today! we thought we screwed up until we busted
open the mold and there was that shiny cowboy head. Thanks again for everything. I am amazed after finally doing it how
simple it really is.
Metal Rules!!
Bob Zalinski- Oriental, NC

I received the furnace and kit. It's great. I was surprised at how
compact the furnace is, It's far smaller than the charcoal one I've been
working on assembling from a twenty gallon trash can. Yet the melting
capacity is exactly the same. I'll try it out soon. Thank you,
David Barnett
IT IS REMARKABLY EASY TO USE AND COULD EITHER MAKE YOU A GOOD AMOUNT OF MONEY OR ALLOW YOU TO CAST YOUR FAVORITE TATTOO MACHINE STYLE.
TO GIVE YOU AN EXAMPLE OF THE PROFIT MARGIN AVAILABLE BY USING THIS: YOU CAN CAST ABOUT 10 MACHINE FRAMES FOR THE COST OF 5.00 IN BRASS AND PROPANE. SIMILAR CAST ARE BEING SOLD ON EBAY FOR 25 TO 50.00 EACH FOR BRASS.
Tat2slinger

The foundry has worked wonderful. Have not cast anything since high school in 1979. I do high end ornamental rails. On Saturday I set up the system and cast a brass arrowhead and feather. They turned out close to perfect. It was so easy.
Thank you, Kurt Neiweem-Oakwood Hills, Il
Hello,
I just want to thank you for the Bentonite. I mixed my sand, and
tried to cast a flywheel, and it came out great. I was amazed at the
difference between the two sands. There was no steam or aluminum
spitting out of the sprue when pouring. The mold just ate it until it
was full. Thank you again. Ralph

Hi Guys, this thing is more fun than my plasma cutter and everyone knows I'd give up my toes before I'd give up my plasma cutter. LOL The furnace works well and I even melted some thin steel in it; it easily melts my bronze, Again, thanks for all your help, it is really nice to meet sellers who care about their products and customer service!
Tim Lemieux- Waynesboro, VA

I received the shipment today, wow great service!!!! and AWESOME product, very nice craftsmanship, I will recommend you to anyone interested in casting!! And even those that aren't. Truly you know what your doing, it is all I read about in design and I didn't have to make all the costly mistakes in building one myself. Theo
Real Headlight Co. Stone Mt, GA.

Best product I've ever bought!
RAMM MFG- Bismark, ND.
Craftsmanship excellent, shipping excellent, Tech support excellent. Randy C. Yuma, Co.
A great inexpensive furnace and very quick delivery. Just great! A+. Dave F. Fresno, CA.
Great Value, Nicely made melting furnace... buy with confidence.
Joe C. Leesburg, VA.
Great deal and fast shipment, thanks, works great...
Carl W. New York, NY.
Quick shipping, I MELTED METAL TODAY! Thanks for the continued help.
Bobby P. Las Vegas, NV.
Quality merchandise, prompt shipping, resolution of shipment damage quick &fair A+
Gilbert N. Petersburg, WV.
Tried out the furnace, it works great!
It was a lot easier to operate than I thought it might be.
Thanks, W. W. Dillwyn, VA.
Great Furnace ,Works Perfectly, Prompt Shipping & Well Packed.
Russell P. Pine Bluff, AR.
I AM EXTREMELY
IMPRESSED AT THE DETAIL CAPTURED BY SAND CASTING. Jack T. Beaver Dam, VA
Furnace arrived safe. I've already been using it. It's AMAZING how something so simple can work so good. Thanks Todd T.L.C. Metals
The perfect Foundry, great pack, sent early
excellent price. Brian S. AZ
AWESOME AWESOME PRODUCT, The quickest delivery! Derrick M. Co
Fast Shipment!, Foundry Is Perfect!, No Better Place To Buy It! David A. FL

Fast Delivery, Great portable furnace, perfect size for hobbies A+++ seller Wayne B. Ca
Shipped out fast &well pkgd. Lots of helpful technical info on sellers website. David G. Pa
I just wanted to say I LOVE it!!! It's exactly what I need given my current budget. Great product, simple, fun, and once I master the basics I hope to start my own casting projects soon. Thanks
Ken K
Steve is by far the greatest customer service, satisfaction person I have ever had the pleasure of doing business with. He is not your run of the mill kind of person, but very interested in helping, assisting and providing the very finest professional service and initial startup founder equipment to his customers... His brains and bronze have very much impressed me, and it takes a lot to impress me!!!
Bruce Gorman/Gorman's Etched Art Studio
Your burner delivered more then what I was expecting and your customer service was extraordinary and should serve as an example to all businesses. I am still rough on the mold making but experience is not something that can be bought so I will plod through all the little mistakes. Anyways just wanted to leave you a very satisfied customer testimonial. Have a great day.
Sincerely
Dennis B. Yunin-Spokane, WA
I have used your unit with a clay graphite crucible melting bronze and was quite pleased. I now am considering aluminum, and yellow brass casting, and want the most load I can safely handle in your model L. Again thanks for a great product, I am very impressed.
Many Thanks, Dave Bell- Debeque, Colorado
Your quick response is appreciated. I am purchasing this foundry for my art/design students at the Green Street Center for Arts in Marshall, Michigan. It is my mission to teach younger generations that industrial practices such as foundry work and machining are not just dirty jobs, but are art equal in importance as painted canvas. Your website has been most helpful and inspiring to my students. Thank you for helping me keep industrial art alive! John Foster-Albion MI
I have tested the furnace and it works great, I understand the hairline cracks are beneficial for expansion.
I love the ingenious simplicity of it- less to go wrong; the best machines in life (and especially in Africa) are the simple ones. Great sounding roar it makes too!
Thanks again, James Duguid.- Kadoma, Zimbabwe
Just a note to say your web site is one of the most easy to follow sand casting site I've ever seen. I have been a mold maker for the Walla Walla Foundry for 15 years and now sell the products I used and then some.
George J. Robinson - Walla Walla WA
Thank you for a most informative site.
It leaves all others far behind. It is well written, informative, the hints are extremely
useful and there is no crap. Well done.
Regards, Peter Henry. -Australia

Hello Steve,
I just wanted to let you know the intro set arrived Friday and my 12 year-old son tried it out over the weekend. While he is not always the best at following instruction he did a pretty good job making his first sand mold of a seashell. The instruction sheets with the set were clear and easy to follow. Once the mold was complete his father supervised as he lit his furnace, a homemade charcoal fueled bucket furnace with variable speed fan piped into the bottom. He then melted some aluminum and poured his first sand casting(below). Helene-NY.



I have had much time to play with this furnace and it works GREAT! My only
problem is, I need a lot more sand. Can I mix some of this stuff up myself?
Many thanks. Jason Rush

Jim Peters-Issaquah, WA
Original and copy.

Tracy can cast your pets paw/foot out of 4 different metals, click on photo!
Cat, pigeon, dog, chicken, cow shown.




Joel Haas crafted a clay star for a pattern to make aluminum ones.
Rick making beautiful steel guitars!
Check out the horseshoemagnets link above.
Steven Arehart-Nebraska
CK Preparations, T Rex copper claw
Michael Freimanns work below

Donna,
I don't know if you remember sending a foundry to Iraq in 2008, but I was one of the recipients. Scott Kindberg was my friend that went in with me on it. We had a lot of fun melting down what seemed like an endless supply of brass. We didn't have a lot of time, but it was a nice way to spend the free time we did have. I wanted to share an experience that I had that was very special and I think you would like to know of it. We had a rocket attack on our base one morning. Five of our Soldiers had loaded up in a crew cab pickup that morning and were headed down the road and one of the rockets landed on the hood of the pickup. Three of the Soldiers were killed and two of them were very seriously injured. The one that was most seriously injured lost one of his legs below the knee, received shrapnel to his head that left him blind and put him in a coma for two and a half months, and gave him third degree burns over half his body. We wanted to do something special for him, and there were several great things done for him, but Scott and I had his unit collect up all their brass after they had gone to the shooting range and we melted it down and poured a George Washington head just like the one on the Purple Heart Medal. It came out perfect. We also had some purple heart wood that was used on the back of the trucks that haul the armored vehicles and we used it to make a purple heart and we put the George Washington bust on the wood and gave it to him. I'm happy to report that in spite of his serious injuries he remains happy and positive. He wishes he could rejoin his buddies in the fight against terror.

I'm back from Iraq now, and I am stationed in Okinawa, Japan. I have volunteered to be a Scoutmaster here and during the upcoming Boy Scout camp in April I will be teaching the Metalwork merit badge and I get to pass on the joy of metal casting to the next generation.

P.S. I had pictures of the Purple Heart Medal we created, but the day after I put them on my computer I got a virus that wiped everything off my computer. I think it was the only picture that existed and I don't have contact with the Soldier who was injured. If I ever get a picture of it, I will be sure to send you a copy.

Scott has our foundry in Rhode Island, but he may be getting stationed in Japan too soon.
Thanks,Damon Saxton

Schools

College Dawson Dawson- Montreal QC
Canada

University Of Arizona, College Of Architecture
Tucson, Az.

UFC
Orlando, FL.

Central Community College
Columbus, NE

Parkway School District
Chesterfield, MO.

University Of North Florida.
Jacksonville, FL.

Loyola Marymount University
Chicago, Il.

Paracelsus College,
Bendigo, Victoria/Australia

Robert Morris University,
Moon Township, PA

Lone Star College
Houston, Tx

University of Iowa, College of Engineering
Iowa City, Iowa
Oklahoma State University
Stillwater, Ok

Southern Union State Community College
Auburn, Al
Camphill Rudolf Steiner Schools
Aberdeen, Scotland U.K.
Coweta County School
Newnan, GA
Lake Superior College
Duluth, MN
Auburn High School
Auburn, Al
Salt Lake Community College
Taylorsville, UT
Ivy Tech College
Kokomo, IN
Bromley Brook School
Manchester, VT

The International School of Monterey
Seaside, CA
South Puget Sound Community College
Olympia, WA
University Of North Carolina
Asheville, NC
Thaddeus Stevens Tech College
Lancaster, PA

Material & Textile College Of Engineering
Dartmouth, MA
Union Endicott High School
Endicott, NY.
Green Street Center for Arts.
Marshall, Michigan.


Businesses

NASA Jet Propulsion Laboratory- Pasadena, CA

Allied Nutraceuticals- Ashland, OR

Precision Development - Lake Elsinore, Ca

Jerome State Historical Park - Jerome, Az

Inferno Tattoo - Malmo, Sweden

Wildside Tattoo - Cedar Rapids, IA

Pure Ink Tattoo - Hopatcong, NJ

Hidecore Leather - Penobscot, Me

Monitor Products Inc - Brooksville, Fl

Shayler Engraving - Ravenna, Oh

Airport Lighting Equipment - Rupert, Id

Allied Metal Finishing - S Windsor, Ct

Alwana Wood Products Inc -Cagayan de oro city, Philippines

Gallup Concrete Pumping Service -Tonasket, WA

Manufacturing Tech - Westfield, Ma

Legend Reno - Sparks, Nevada
Tremain Enterprise Corp - Jacksonville, Fl
Lee Enterprise - Akron, Oh

EEMScrap -Alamogordo, Nm

Harleys Hobbies -Mountain home, Id

Smileys Choppers, Bobbers & Hot Rods -Lake Worth, Fl

Custom Door & Cabinet - Franklin, Nc

Infinite Productions -Boca Raton, Fl

US Castings LLC - Entiat, WA
Trans Co Medical- Sevierville, TN

Precision Metalsmiths - Cleveland, Oh.
Panther City Woodworks-Fort Worth, TX
Lava Enterprise-Honolulu, HI
Browns Building Supply- Spokane, WA
Nepal Precious Metal Industries (P) Ltd.
Tripureswar, Kathmandu, Nepal
J N Design-Grover Beach, CA
General Pattern Co-Blain, MN
Abbott Enterprises- Pine bluff, AR
Q S C Audio Products Inc- Costa Mesa, CA
Tharp Cabinets-Loveland, CO
Hickman, Williams & Co-Chicago, IL
Central Interiors Co-Lansing, MI
Metallurgical, LTD-Perrysburg, OH
Universal Systems-Topeka, KA
El Monte Alloys Co- South El Monte, CA
Sarah &Sisters- Chatham, LA
Cutting Edge Millworks-Waterville, WA
12th St Small Engine- Canton, OH
Last Chance Mine-Lakeside, OR
Johnson Form Tool-Buena Park, CA
East Hawaii Cultural Center-Hilo, HI
Country Fab -Ambridge, PA
Ramm MFG - Bismark, ND
Precision Machine Works-Wichita falls, TX
Cash-N- Gold Pawn Huntsville, TX

Billings & Cole Inc-Damartiscotta, Maine

Redrum Cycles-Richmond, VA

ABC Home Service-Houma, LA
Gormans Etched Art Studio- Jacksonville,FL
Mule Mountain Tea Co-Redding, CA
Nu- Concepts LLC- Rainbow City, AL
Iris Fire Investigations Inc- Parker, CO
King Tool Inc- Bozeman, MT
Metal man Restoration LLC-Pelham, NY
Old World Millworks, Maple Park, Il
The Custom Saber Shop, Lacy, WA
Needle Jack Tattoo, Billings, Mt
Kennedy Transmission, Fridley, MN
Chafner INC, Middlesex, NJ
Heirloom Cabinets Inc, Amarillo, TX
W.B. Kestermont Manufacturing & Engineer- Hollister, CA
Patrick Engineering- Julian, CA
Kliensports LLC- Montgomery, IL
Interstate Oil Co-Sparks, NV
Glasspar Owners Association- Mojave, CA
American Engineering & Plasma LLC-South Portland, ME
Make-it Manufacturing Inc- Paso Robles, CA
Kelly Lasters- Lasters Jewelry
Fulton, KY
EELCO MFG INC
Canby, OR

iTrade.bz Corp
Norcross, GA

ABBIF CO UK
Downham Bromley, Kent -UK

Gateway Controls INC
Bellingham, WA
Race Rigged
Wadsworth, IL

Omega Piezo Technologies INC
State College, PA

Alcorn Career & Technology Center
Corinth, MS.

Work Force Center
Las Cruces, NM

Nice work Henry!!!!!!!


Craig Issod made a copy of his puppy!
JN DESIGNS-Below Johnathan's Bronze light, and helmet.
Below Realheadlight chopper (link above)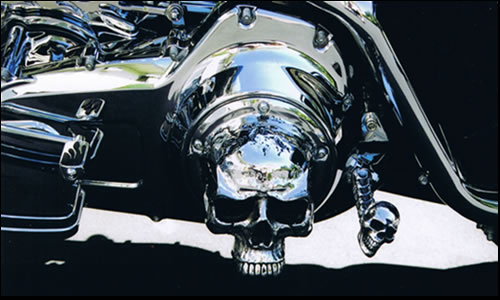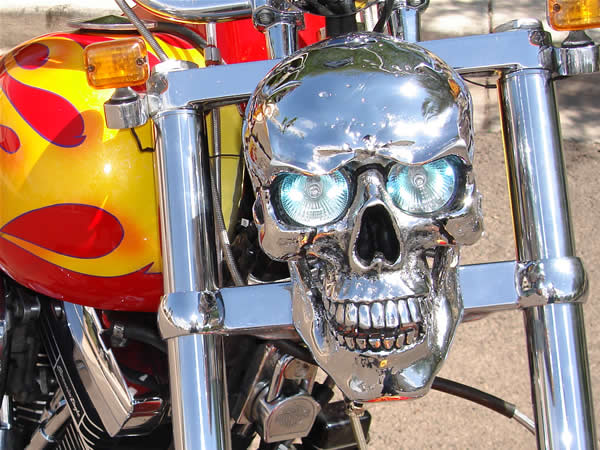 Great Links

SURVIVAL.COM
castingcowboy cameo appearance on vol 19 Bronze 2
Step-by-step bronze molding & casting

Arts & Crafts

Rockymountainrails.com

Trainmountain.org

Midwestprospector.com

Goldbedrockgold

Treasuretrovegold

Route66goldminers

Gruntadventures.com

The craft emporium

Coarsegoldprospectors

CamchoyironFoundry

LasVegasGoldProspectors

Nationaltreasuresonline

Coloradoprospector

Arizonagoldprospectors

Buckabillysluice

Goldminershq

Cascadetreasureclub

Cat gate latch, made by Tracy Paine - Pet Paws.

Ray Cardoza Esparto, Ca
Early gas engine, by the Fairbanksmorse company of Beloit, Wisconsin.


Dan Moy - Hopkins Mfg llc

Bill Shayler